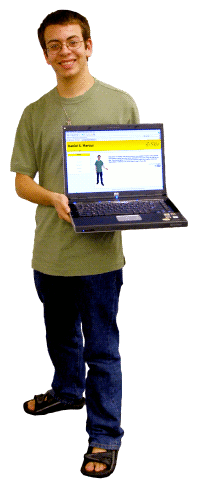 Hi! Welcome to d-site.net, the home of Daniel Marcus on the Internet. This is my personal website. If you are looking for my business, please visit http://omniimpact.com.
In the case that this really is where you want to be, I welcome you! Unfortunately, I don't have much time to keep this site up to date, so you can visit my more utilitarian site through Google: http://sites.google.com/site/omniuni.
You can also find me on LinkedIn: Daniel Marcus on LinkedIn
If you are still not sure if you're at the right place, let me give you a little basic information about myself. I am Daniel S. Marcus. I am a college student in North Carolina. Go Wolfpack. I design websites. I am a geek. If you still are not sure, plese try the form email under the "Contact" link to the left.